Installation
The installation process of your new fence is actually quite simple. We will bury a wire around the perimeter of your property with training flags to indicate where the new underground boundary is. This wire begins and ends at a transmitter that is located at an indoor outlet for power, typically in a garage. Your dog will begin to wear a small customized receiver that is programmed for their individual size and temperament. Using our low-stress GentleSteps™ Training method, your pet is introduced to the boundary and is free to roam your property with training flags removed in roughly 1-2 weeks.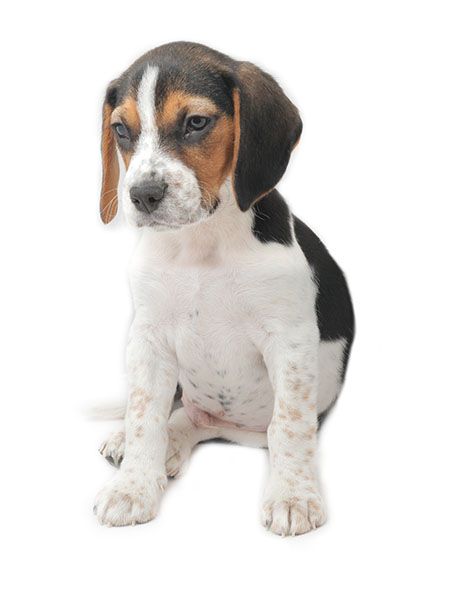 Fence Layouts
We'll custom-design a fence layout to meet your specific needs. Below are some examples of our most common layouts: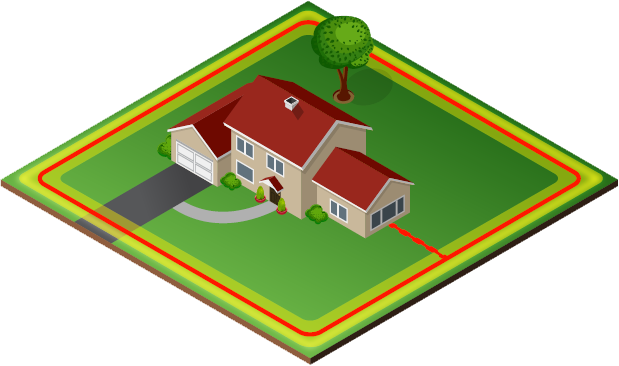 Full Perimeter Loop
Our most common layout installation is a Full Perimeter loop. This layout gives your pet free range to roam your yard but not leave it.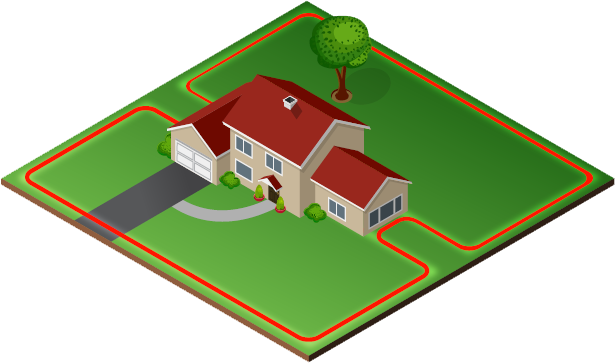 Figure 8 or "Pinch in"
Also common is the Figure 8 layout. It's like the Full Perimeter loop, but with a pinch in the middle. This allows you to contain your dog in either the front yard or the back yard, it's up to you.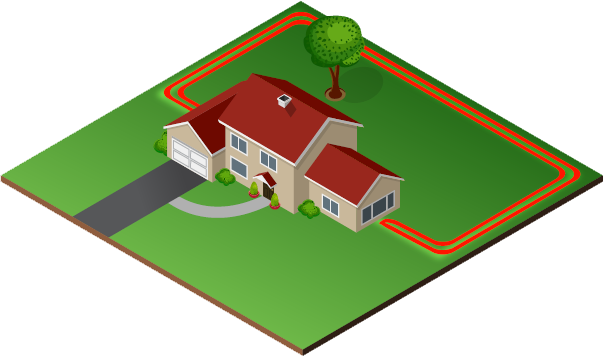 Double loop or Banana Loop
The double Loop layout is used to contain only the front or back yard. It's generally only used when your property's geography won't allow for installation around the whole property.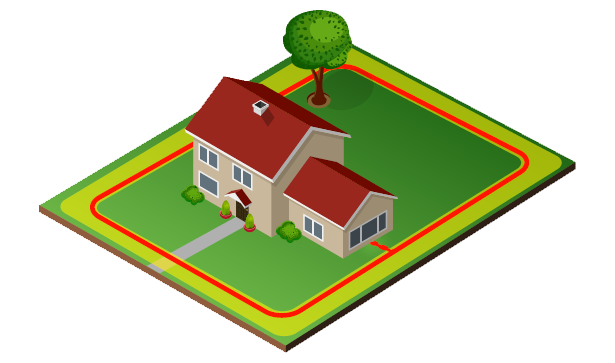 Edge-To-Edge™
Small yards are no problem at all for Pet Stop technology. Our boundary fences offer settings to create a one-sided signal zone around the perimeter wire in order to maximize the amount of yard your pet can enjoy.